Great audience for our Science Week webinar!
Thursday, 19 August 2021
Carmine Gentile, our collaborator and project host, made a fantastic webinar presentation for Science Week on Monday, and Linda and I added a short presentation about our arts-science collaboration. Many thanks to Lynn Hutchinson and the crew at UTS Faculty of Science.
We had a great audience of around 350 attendees, and about 50 people put questions to Carmine, with some for us. Feedback was very positive. Here's just one…
"Thank you very much for an excellent presentation and the opportunity to share in the fruits of the team's painstaking research… The future of mankind is in good hands."
For more on the Science Week presentation, and the recording of the presentation GO TO:
Mending Broken Hearts using Stem Cells and 3D Bioprinting Technology
Also available on Youtube here.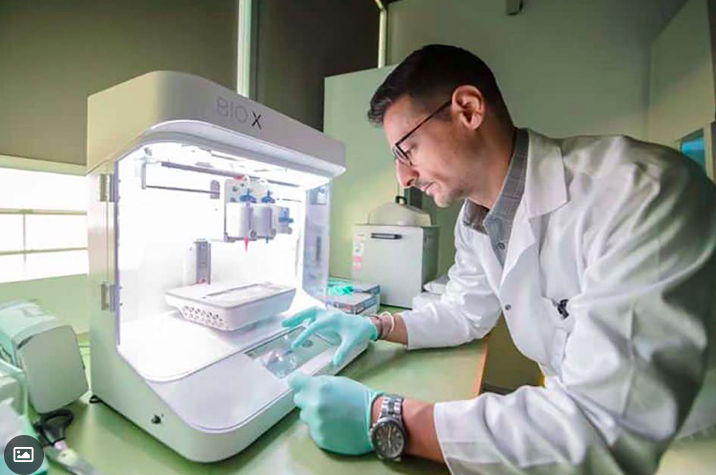 Sharing responses to two of the audience questions:
Bridging the gap between art and science can be a challenging one – what can scientists learn from you artists in terms of communicating or presenting our research data so that is better understood by all?
Linda: There are strong similarities in scientific research process and creative practice. Both address the unknown and often carry out material experiments to discover something new and to refine and clarify results. Creative practice can draw on widely eccentric sources in forming a work and so perhaps bring unexpected perspectives to the scientific which may spark other lines of enquiry or offer more layered ways of communicating, through aesthetics, feeling, multimedia, symbol, metaphor, storytelling and so on.
How is the artistic component have a practical benefit towards the actual medical bioengineering?
Linda: These are impossible to predict. For example, in our previous collaboration in 2020, by making a human life sized patch for the artwork prompted the researchers to try out patches at that scale, which they hadn't before.  Practical material issues of scale, flexibility and accurate fitting were investigated. Art practice can take unexpected approaches and so open up questions and avenues that might otherwise not be considered.