lockdown – meetings
Thursday, 1 July 2021
Our lab adventure has been cut short by lockdown.
We have changed tack & are having a series of one to one zoom meetings with each member of the team to find out more about their research projects. Each discussion so far has opened out whole worlds of fascinating detail and complexity:
surgical considerations and possibilities
3d printed heart tissue for research into cell regeneration
experiments with structures for cells to grow in
transforming scan data into precise 3D models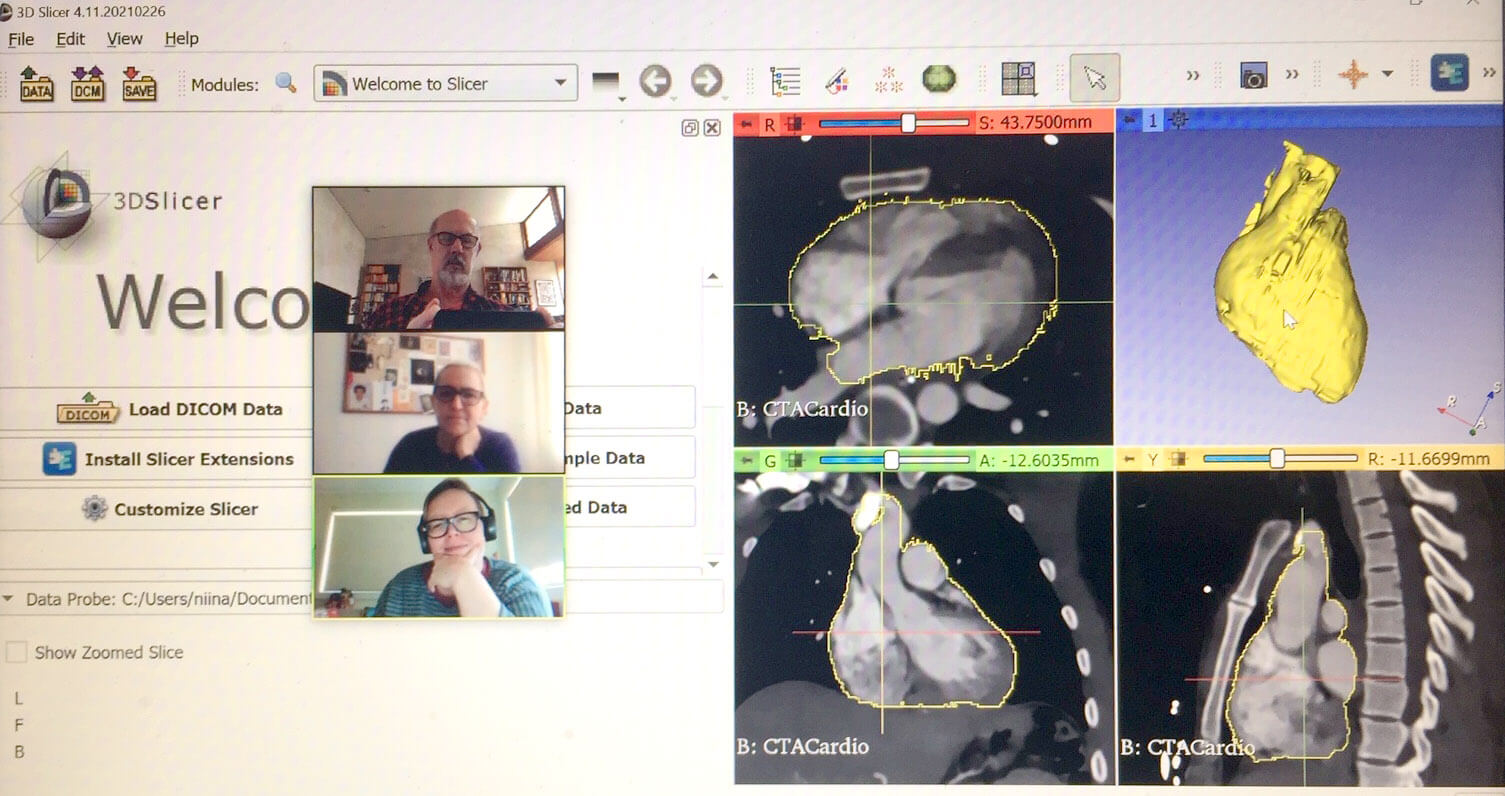 screenshot from our meeting with Niina Matthews who is working on 3D models from MRI and CT scans. These heart scans are public domain examples that come with the software.