Great International Workshop!
Friday, 15 October 2021
The 3rd Australian Bioprinting Workshop took place on 4-5 October. A great success! 550 registrations and 50 speakers from around the world.
Much positive feedback for our presentations about arts-science and artists' contributions to bioprinting – a great way to bring together the current artists for the Synapse residencies for 2021.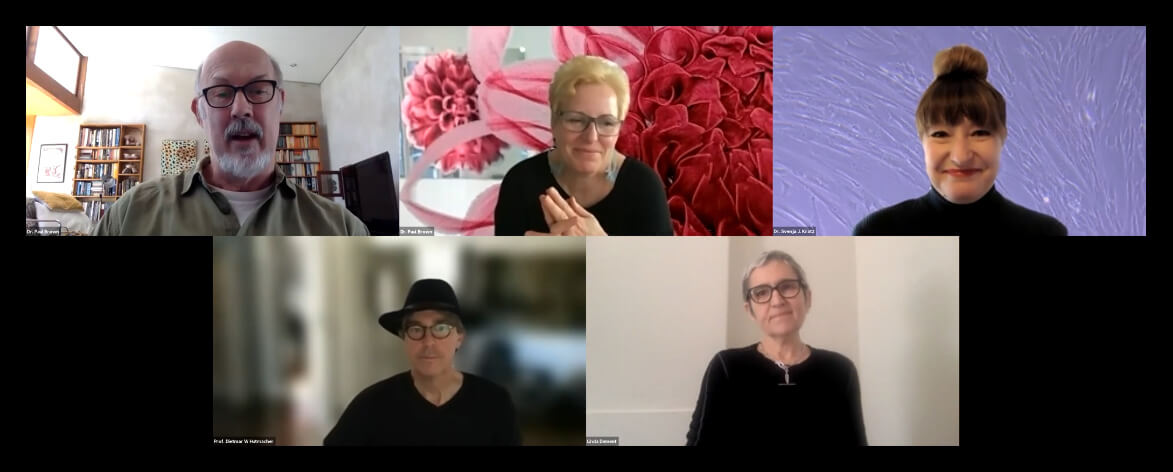 Paul chaired the session, and ANAT Board member Erica Seccombe started us off with an overview of arts-science connections and the reason why 'A' for Arts is so important to include in STEM, to make STEAM!
Svenja Kratz gave her  talk on her current Synapse project and Dieter Hutmacher and Carmine Gentile responded, as the scientist collaborators for Svenja and for our own project.
Linda presented on our own project and our progress to date in the terrain between life and non-living, form and immateriality.
For the whole 3rd Australian Bioprinting Workshop, presentation recordings are now available on-demand and can be accessed directly through the Australian Bioprinting Workshop site.
And some other great news!! As COVID restrictions lift, we will soon be able to visit the UTS lab, and move on with producing 3D sculptures. Onwards and upwards!