lockdown – more lockdown
Thursday, 15 July 2021
We've continued our online meetings with Dr. Carmine Gentile and the team.
Today we were able to speak with a cardio thoracic surgeon for his perspective on this new research into cultivation and 3D printing of heart tissue. He showed us a Russian copy of History of the Heart – a book with imagery of the heart from Medieval times to the present. Glorious.
Each of the meetings has left us teetering between a kind of exuberant overwhelm & bright inspiration, also each meeting delivers a hundred related paths to follow.
We continue to read research papers, look at microscopy, at renderings and gather definitions for the millions of terms that are new to us.  We have also been looking at some early work of anatomical imaging of the heart – Vesalius from 16th century Europe and Aoki Shukuya from 18th Century Japan.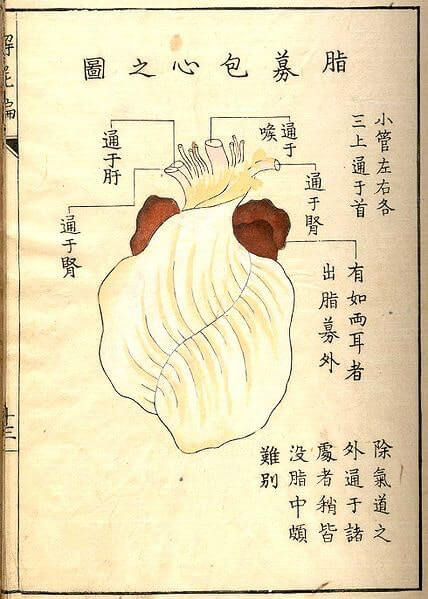 A woodcut by Aoki Shukuya from Kaishi Hen (Analysis of Cadavers), an anatomical atlas from the dawn of experimental medicine in Japan, published in Kyoto in 1772 – Source.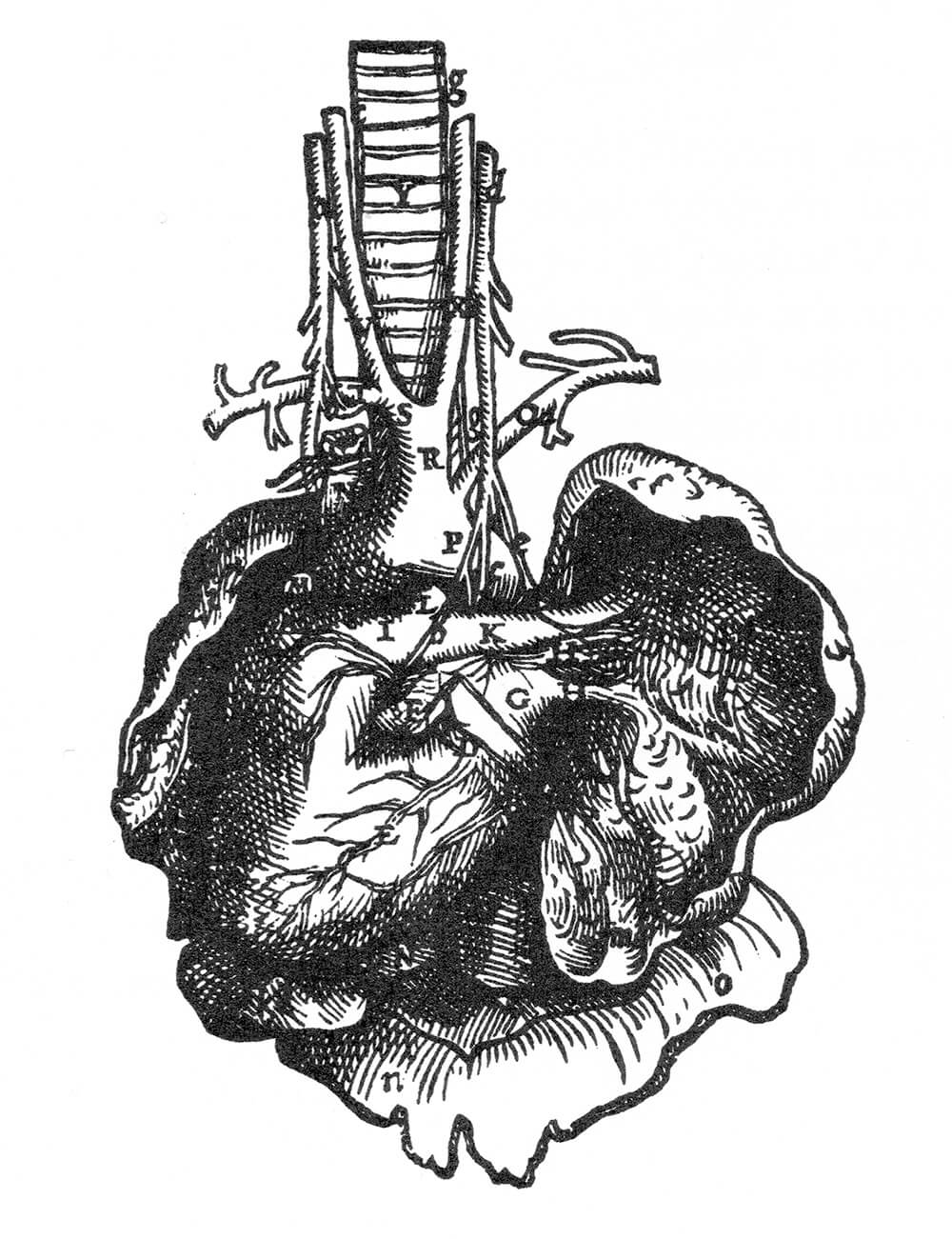 Heart by Andreas Vesalius from Dei Humani Corporus Fabrica 6th Book, 1543